For 40 years, Dyslexia Action Training has been supporting online Continuing Professional Development (CPD) training for international schools as well as UK-based educators.
Three reasons to choose Dyslexia Action Training
We are the largest dyslexia-focused training provider in the UK and have successfully delivered more than 15,000 online courses to education professionals since 2010. Dyslexia Action Training is an accredited training provider of courses designed and delivered to support professionals working with individuals with dyslexia and specific learning difficulties.
Study wherever you are, whenever you want*. Learn at your own pace with our flexible online courses, delivered via Moodle – the market-leading virtual learning environment.
*Please note our online courses have set start and assignment dates that you must adhere to.
Tutor-supported online training. We continue to support all our delegates throughout the learning experience with an online tutor and course forums. Our courses are created and delivered by experts who share your passion to transform lives.
Courses we offer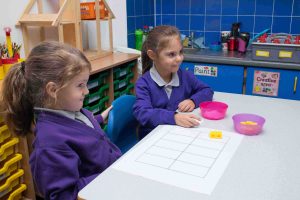 Our online Continuing Professional Development (CPD) training courses are designed to strengthen the expertise and confidence of teachers, teaching assistants, support teachers, SENCos, and other practitioners working in the UK and internationally in classroom settings.
Through a range of level 4 and 5 short course units, awards, and certificates, you can hone your skills and knowledge in order to be better prepared to face the challenges of supporting students with dyslexia and SpLD in your current setting. Topics include:
All accredited by The CPD Standards Office.
Please note our CPD programme replaces the former Dyslexia Action Hornsby: Alpha to Omega course.
For those seeking a specialist teacher/practitioner Level 5 Diploma we offer both an international pathway route and a fast track route (for graduates only). If you are seeking a Level 7 Postgraduate Certificate or Diploma with university masters credits there are teacher/practitioner and assessment options available that allow progression to a full MEd.
Perhaps you are already a qualified SpLD specialist and looking for a refresher course to update your skills? We also offer a number of courses for this too.
Please note: Courses have different entry requirements. For more details, please visit our Courses for International Educational Professionals web page.
What delegates say about our courses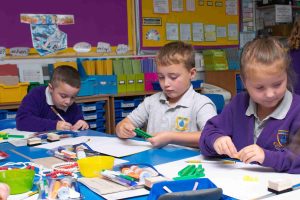 Certificate in Supporting International Learners with Dyslexia (DACRT67)
"The support offered here is excellent, the tutors are always available to help and I would highly recommend you study with Dyslexia Action."
"This is an excellent short CPD course for me and I have enjoyed every single minute of it. I am very pleased that the course ran during the summer period, as this is the only time I can do any course to improve my skills. The tutors are very supportive."
Level 7 Postgraduate Programme
Having completed the first part of the postgraduate course, and spurred on by the success her learners with dyslexia have achieved, Jacqueline is now completing further Level 7 modules in assessment and hopes to complete her Masters. She is considering a change of career in the future, perhaps with a greater focus on specialist dyslexia support. She recommends Dyslexia Action to others particularly because of the quality of the support it provides. "They really understand the needs of working delegates like me," she says. "They have great expertise and they offer you the support you need."
Jacqueline Taylor – Member of The Dyslexia Guild (MDG) – Interview by Annie Grant, 2019 (extract)
How to contact us
If you would like to know more about our online training or would like some training advice in general, please email trainingcourses@dyslexiaaction.org.uk or call us on +44 (0)1784 222 304 to discuss suitable training opportunities for your setting's staff.