Dyslexia Action Training is now solely a training provider and no longer provides advice, tuition, or dyslexia assessments.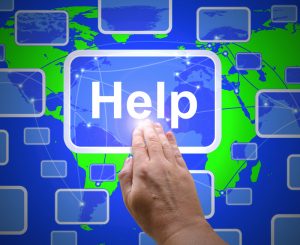 Support and guidance if seeking advice, tuition, or assessment
If you or your child needs help, guidance, tuition, or a dyslexia assessment, we've put together a list of useful resources to help dyslexics, parents, and experts find the support they need:
---

'Find out more about Dyslexia and Specific Learning Difficulties' guide.
This guide provides help and information for individuals, parents, and employers who wish to find out more about Dyslexia and SpLD including guidance on assessment and tuition. The guide also signposts useful sources of information for those wishing to support individuals with Dyslexia/SpLD. This information is not comprehensive but aims to provide signposts to many of the useful resources available.
---
The Dyslexia Guild Members Directory
The Dyslexia Guild holds a register of current Guild members which can be accessed online. This searchable database provides a list of professionals offering tuition and assessment services for dyslexia/SpLD. The Members Directory also displays whether someone holds an Assessment Practising Certificate (APC) which is a recognised standard for specialist SpLD teacher/assessors.
---
Why do you no longer offer assessment services or provide copies of assessment reports?
Dyslexia Action the Charity (Dyslexia Institute Ltd) went into administration on 13 April 2017 and all support centres were closed. RSM Restructuring Advisory LLP were appointed as administrators. Please contact RSM with any queries regarding business with the charity prior to this date. Tel: 0203 201 8000.
Please note Dyslexia Action Training does not hold any assessment reports which may have been carried out by Dyslexia Action the Charity or the Dyslexia Action Support Centres.
Dyslexia Action Teacher Training, The Dyslexia Guild and the Dyslexia Action Shop have been acquired by the Real Group Ltd and are still trading.
You can try the school/college/employer to see if they hold a copy, or if the assessment was carried out by a psychologist and you have their name you can search on the British Psychological 'find a psychologist list', we cannot guarantee the person who carried out the report would have a copy.
---
Interested to train to become a specialist teacher/assessor?
Are you currently employed (or very recently) in a school or college setting to work with learners with literacy difficulties/dyslexia/SpLD? If so you may be interested in our online courses to become a specialist teacher/practitioner*.

If you would like to know more about our online training or would like some training advice for you or your teaching supporting staff, please email or call us on +44 (0)1784 222304.
*please note: you can only refer to yourself as a specialist teacher if you already hold a teaching qualification, if not you would refer to yourself as a specialist practitioner.
---