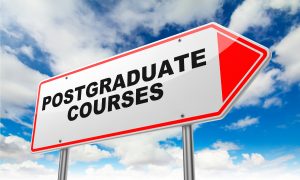 Postgraduate Level Courses for SpLD Teacher/Practitioner/Assessor
The Professional Postgraduate Level 7 Certificate and Diploma courses in Dyslexia and Literacy are a unique and prestigious programme at Master's level 7 that provides training to become informed practitioners and specialist teachers and/or assessors. The courses are modular and flexible and are undertaken part-time, through online learning.
If you do not hold a degree then please see our Level 5 CPD Pathway SpLD Teacher/Practitioner Route
Please note:
Our Level 7 Professional Postgraduate Programme syllabus is currently being revised for an April 2022 start. Further details will be available in early 2022. Please register your interest at trainingcourses@dyslexiaaction.org.uk (stating area of interest – SpLD Teaching, Assessment or MEd) and we will contact you as soon as the information is available.
Current participants with enquiries should contact pgmail@dyslexiaaction.org.uk
The Dyslexia Action Postgraduate Level Qualifications are appropriate for:
A wide range of professional teachers, practitioners and specialists
Qualified teachers at all key stages
Special educational needs teachers and coordinators (SENCOs)
Tutors and support staff in Further and Higher Education and other adult educational settings
Psychologists
Speech and language therapists
Occupational therapists with relevant experience
Our Level 7 programme requires you to hold the following entry requirements in the first instance:
For graduates holding a degree qualification who are looking to obtain University credits
Who are currently employed (or very recently, within the last two years) in a school or college setting to work with learners with literacy difficulties/dyslexia/SpLD in the UK or overseas
And who can commit to 20 hours of study per week each module is 6 months (2 modules for teaching and 2 modules for assessment)
Excellent spoken and written English
IELTS 7 for applicants with English as a Second Language
For further information see the IELTS website ielts.org
Is the Programme Accredited?
The Postgraduate Level programmes from 2022 are delivered by Dyslexia Action Training and validated by Middlesex University.
The Dyslexia Action Professional Programme is also accredited by the British Dyslexia Association (BDA) for specialist teachers and the SpLD Assessment Standards Committee (SASC) for specialist Teacher Assessors. All programmes are also eligible for membership of The Dyslexia Guild.