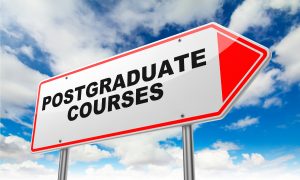 Postgraduate Level Courses for SpLD Teacher/Practitioner/Assessor
The Professional Postgraduate Level 7 Certificate and Diploma courses in Dyslexia and Literacy are a unique and prestigious programme at Master's level 7 that provides training to become informed practitioners and specialist teachers and/or assessors. The courses are modular and flexible and are undertaken part-time, through online learning.
If you do not hold a degree then please see our Level 5 CPD Pathway SpLD Teacher/Practitioner Route.
Download our flowchart – Which level SpLD Teaching programme should I choose?
The Dyslexia Action Postgraduate Level Qualifications are appropriate for:
A wide range of professional teachers, practitioners and specialists
Qualified teachers at all key stages
Special educational needs teachers and coordinators (SENCOs)
Tutors and support staff in Further and Higher Education and other adult educational settings
Psychologists
Speech and language therapists
Occupational therapists with relevant experience
Discover the Programme Content
This Certificate course is for those who wish to study at Master's level to become a specialist teacher of dyslexia/SpLD and gain university credits. The course comprises three modules (A, B and C – 12 weeks/one term per module) which explore current research in dyslexia and co-occurring difficulties; the principles and practice of the psychometric assessment process and the theoretical framework that informs the effective support of learners with dyslexia and/or other literacy difficulties. All practitioners train using the Dyslexia Action Literacy Programme (DALP).
Click here for further information and a programme brochure.
---
The Certificate in Assessment Practice for Dyslexia and Literacy is only available to those individuals who already hold a Specialist SpLD Teaching Qualification such as the Dyslexia Action Level 7 Postgraduate Certificate in Structured Teaching Intervention, Level 5 Diploma in Strategic Teaching Support for Dyslexia and Literacy, OCR Level 5/7 (with ATS) or other BDA accredited courses. This Certificate comprises a bridging module plus three modules (B, D and E – 12 weeks/one term per module).
Click here for further information and a programme brochure.
---
This course follows on from the Postgraduate Certificate in Structured Teaching Intervention for Dyslexia and Literacy (which must be taken first) and comprises a further three modules (D, E and F – 12 weeks/one term per module) which enables the practitioner to qualify as a specialist assessor of dyslexia/SpLD.
Click here for further information and a programme brochure.
---
To gain the full MEd Professional Practice in Dyslexia and Literacy, you must complete 180 credits at level 7 (masters level). Having completed the 120 credits from Learning Phase 1, you will be ready to complete the final 60-credit module Enquiry-based SEND Practice with Real Training. Please click here for further information on the MEd.
Is the Programme Accredited?
The Postgraduate Level programmes delivered by Dyslexia Action Training can lead to the award of credit points, as indicated, by Middlesex University.
The Dyslexia Action Professional Programme is also accredited by the British Dyslexia Association (BDA) for specialist teachers and the SpLD Assessment Standards Committee (SASC) for specialist Teacher Assessors. All programmes are also eligible for membership of The Dyslexia Guild.