The largest dyslexia training provider in the UK
Our dyslexia training courses are accredited programmes that provide training for practitioners working in the field of dyslexia and specific learning difficulties (SpLD). We provide tutor-supported online training through a virtual learning environment enabling our participants to engage in courses at times and in locations to suit them.
Dyslexia Action is a leading provider of specialist teacher training/practitioner training and specialist teacher/practitioner assessor training. We offer a range of pathways to achieve specialist teacher/practitioner assessor status. Our dyslexia courses are designed to strengthen the expertise and confidence of teachers, SENCos, practitioners, teaching assistants, learning support staff, language therapists, tutors and lecturers who support students with literacy difficulties, dyslexia and other specific learning difficulties.
Our Continuing Professional Development (CPD) courses provide a flexible route to gaining specialist knowledge and practical skills relevant to a wide range of settings. We offer pathways through our CPD courses to enable teachers, tutors and support staff to become qualified specialist teachers/practitioners. We welcome international participants and those working with adults in further and higher education and other relevant settings.
An accredited provider of dyslexia/SpLD training for over 40 years
Dyslexia Action is a provider of specialist teacher training accredited by The Dyslexia Guild, the British Dyslexia Association (BDA) and by the SpLD Assessment Standards Committee (SASC). Our Postgraduate Professional Programme has been a recognised accredited programme since inception and is a leading specialist teacher/practitioner assessor programme at level 7 with modules accredited by Middlesex University London. Participants can use their accredited modules to progress to a Master's level qualification with the university in work-based learning.
Our specialist teachers/practitioners, assessors and support tutors form a community of learning and specialism through The Dyslexia Guild our professional association and alumni organisation. The Guild provides a wealth of benefits to its members including discounted professional development, online forums, a vibrant annual conference and a range of publications available through our unique online library, membership journal, and e-newsletter. Members benefit from post-nominals as well as the unique heritage of this specialist professional body.
Download our training guide.
All Dyslexia Action students receive 10% discount from our Dyslexia Action Shop.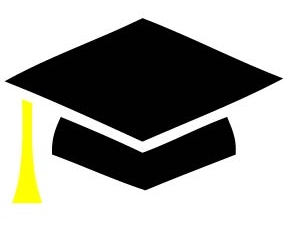 We are the largest dyslexia-focused training provider in the UK and
have successfully delivered more than 15,000 courses to education professionals since 2010.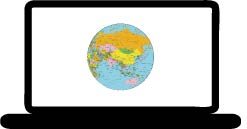 Study in your own time with our flexible online courses, delivered via Moodle – the market-leading virtual learning environment.
Study wherever you are, whenever you want.