Continuing Professional Development for qualified SpLD professionals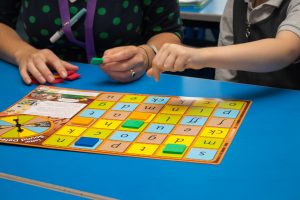 The following courses are provided primarily for SpLD professionals who are qualified in teaching and/or assessment of dyslexia and specific learning difficulties. These short courses are designed to refresh and update professional knowledge and practice. All materials are provided online with the exception of Assessment Tests which can be purchased from the Dyslexia Action Shop.
Continuing Professional Development (CPD) is essential for specialist teachers, assessors, and practitioners; it helps you to stay at the forefront of information in the field by updating your knowledge and professional practice.

The Dyslexia Guild
Are you a member of The Dyslexia Guild? We feel sure that you would appreciate the numerous benefits membership offers, including a professional networking community including online forums, topical journals, e-newsletter, a comprehensive library of electronic books and journals that supports your CPD and discounts on many of the courses offered in this section.
Find out more about membership: The Dyslexia Guild