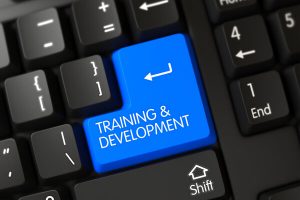 The Dyslexia Action Literacy Programme (DALP) is a comprehensive specialist literacy programme for SpLD Specialist Teachers. The programme has been developed by the postgraduate tutor team at Dyslexia Action; it provides a pathway, for learners with literacy difficulties of all ages, through individual placement identification.
DALP builds upon previous works by Orton, Gillingham and Stillman, Cox, Hickey, the Dyslexia Institute (Literacy Programme – DILP) and Hornsby, which all promoted the concept of structured, cumulative learning. Using this as a central tenet, The Dyslexia Action Literacy Programme (DALP) brings metacognitive learning and the development of metalinguistic awareness to the forefront which, with the placement process as the underpinning strand of the specialist literacy support scheme, enables the practitioner to further extend their reach to those with dyslexia and literacy difficulties.
Courses that include that include the Dyslexia Action Literacy Programme
The Level 5 Diploma (DADIP61) and the Level 7 Teaching Certificate confers eligibility for Associate Membership of The Dyslexia Guild (ADG) recognised as the first grade of professional membership for a specialist teacher/practitioner.
The Level 5 Diploma is accredited by The CPD Standards Office. The Level 7 Certificate is accredited by Middlesex University.
The Level 5 Diploma (DADIP61) and Level 7 Teaching Certificate are also accredited by the British Dyslexia Association (BDA) for Approved Teacher Status or Approved Practitioner Status (ATS/APS) and PATOSS for Associate membership.