Find out more about us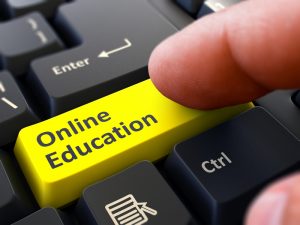 Dyslexia Action Training and Professional Development is an accredited national training provider of courses designed and delivered to support professionals working with individuals with dyslexia and specific learning difficulties. Our training courses are designed to strengthen the expertise and confidence of teachers, teaching assistants, SENCos, instructors, tutors, lecturers, and learning support staff.
Our courses are offered online via our Virtual Learning Environments (VLEs) to enable practitioners to access materials and tutor support. Our CPD units are delivered through Campus Online and our Level 5 and Level 7 qualifications are delivered through Moodle. Our online tutors are highly qualified specialist teachers, assessors, and psychologists who have a depth of knowledge and experience in dyslexia and SpLD. Our courses are accredited, the CPD Standards Office for our short courses, and Middlesex University for our postgraduate, professional programmes.
Dyslexia Action Training has been delivering programmes in dyslexia/SpLD for over 40 years and has an established professional partnership with The Dyslexia Guild, the professional membership organisation for specialist teachers and assessors, and the Dyslexia Action Shop, a one-stop-shop for all your specialist tuition and assessment needs.
Other services we provide
---
---
---
---