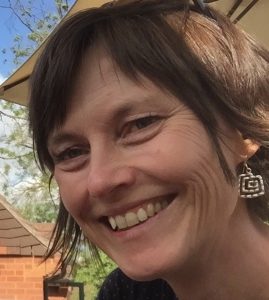 Natalie is a Learning Support Associate in a Secondary School, she has completed a number of courses with Dyslexia Action, and has taken the time to tell us about her experiences. Natalie now also offers independent tuition as a Dyslexia Teacher.
Natalie is also an Associate of The Dyslexia Guild – ADG, find out more about The Dyslexia Guild and our membership grades here.
Which course(s) have you completed with Dyslexia Action Training?
I have completed three Awards with Dyslexia Action which all consist of three units. Level 5 CPD Award in Supporting Adults with Dyslexia and Co-occurring Difficulties, Level 4 CPD Award in Developing Literacy Skills in Learners with Dyslexia and Level 4 CPD Award in Perspectives on Dyslexia.
To find out more about the courses to gain the same awards as Natalie, click here.
What made you choose the Dyslexia Action Training courses over other options?
Dyslexia Action Training courses were appealing because of their online delivery. I was able to study with flexible time management, while still pursuing a full-time job. The pathway route allowed me to study in 'small chunks', upskilling with every unit and still following a bigger goal. Unit credits accumulated over time. For example, I started the pathway route in 2018 and completed with the 'Specialist Teaching Diploma' in early 2022.
What was your experience of learning with Dyslexia Action?
I thoroughly enjoyed my online learning experience with Dyslexia Action. At the start of each new unit, when course material was released, I was always excited to discover course content in more detail. In my opinion, the courses were well structured, and I had a clear idea of what was expected of me. Queries were answered as promptly as possible, so overall I felt well-supported, including technical support. Study content was relevant, in line with latest development in the subject field, and it was offered in an appealing mix of sensory presentation, for example videos, PowerPoint Presentations and interactive case studies.
How has the courses helped develop you as an educational professional?
Dyslexia Action CPD training courses have significantly developed my professional knowledge and qualification. I now offer independent tuition as a Dyslexia Teacher, based on individual placement data that outlines the student's specific literacy needs and strengths. I tend to get new students through word-of-mouth recommendations. I still work within a school setting, where my role has changed over time according to my 'upskilling'.