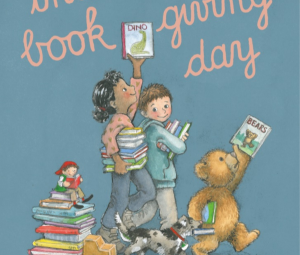 Celebrated every year, on 14 February, in over 50 countries, International Book Giving Day is a 100% volunteer initiative aimed at increasing children's access to books.
As the largest established online accredited dyslexia training provider for 50 years, Dyslexia Action Training developed programmes that can help promote and support reading skills in the UK and overseas school setting. Our online Level 4 Developing Reading Skills CPD unit (DACPD84) will help strengthen the expertise and confidence of supporting teaching assistants, SENCOs, instructors, tutors, lecturers and learning support staff will allow them to:
Compare recent models of reading skills and understand their relevance to readers with dyslexia who are learning English or other alphabetic languages.

Examine phonological, morphological and orthographic processes underlying reading competence.

Explain why explicit, structured tuition can help build language awareness in learners with dyslexia.

Consider the difficulties that readers with dyslexia can face when accessing print.
How is this short course delivered?
The online Level 4 Developing Reading Skills CPD unit(DACPD84) entirely online, offers you the flexibility to organise your time to fit around your professional and personal commitments. It also saves you the time and expense of travel and classroom attendance.
Accreditation
The Developing Reading Skills (DACPD84) short course is delivered online and is part of the Dyslexia Action Training's Level 4 and 5 Continuing Professional Development (CPD). Our Level 4 and 5 CPD programme is CPD Standards Office approved. You will receive a certificate from Dyslexia Action upon completion.
What delegates have said about this course
"Thank you for another informative course that really makes me reflect about what I can do better to better support pupils with dyslexia and also create stronger links when learning to read even with children that don't find it as challenging!" SS
"I have enjoyed the module and have found the materials provided both interesting and informative."MM
"Thank you for the help and support from tutors and other learners. Although at times I have found it challenging, I have been able to use what I have learnt and put this into practice with my students" JA
Start dates
This course runs six times a year with start dates in September, November, January, March, May and July. Our next available for 2022 are:

16 March 2022
11 May 2022
13 July 2022
If you want to apply for any of the above courses, please go to our Make a booking page.
Please note: as it takes time to process your application and payment, we recommend registering as soon as possible.
Bookings options and fees
Book DACPD84 as a stand-alone CPD unit. Cost £295+VAT
To book DACPD84, please visit our online booking page and select the date you wish to start.
Book DACPD84 as a part of an Award. Cost £855+VAT
Awards contain three-set CPD Units. By booking an Award, you will save a total of £30 as opposed to booking the units individually.
For more information on units included in this Award, please visit the following page:
Please note: When you book an Award, you will study the first unit on the Award start date, then the second and third unit will follow in date succession. You will have to complete the three individual units within one year.
To book DAAWD52 or DAAWD67, please visit our online booking page and select the date you wish to start.
Is the Developing Reading Skills in Learners with Dyslexia CPD unit part of a Certificate?
This online Level 4 CPD unit is part of the following certificates.
Please note: To achieve a certificate, you must complete six set individual CPD units or two set Awards.
Please note bookings close to two weeks before the start date.
Have you heard of The Dyslexia Guild?
Established in 1994, The Dyslexia Guild is open to all those with a professional or general interest in dyslexia and specific learning difficulties (SpLD) both in the UK and overseas.
Professional members hold designatory letters involve:
Primary and secondary teachers

SENCOs and teaching assistants

Further and Higher Education support tutors

And advisory specialists.
Our network is also highly relevant to dyslexia and specific learning disability assessors, librarians and other specialists through Affiliate membership.
Benefits of joining The Dyslexia Guild
The Dyslexia Guild provides a wealth of benefits to its members:
discounted professional development courses

online forums

an annual summer conference

a range of publications available through our unique online library, membership journal, and e-newsletter
Get in touch with us
If you would like to learn more about Dyslexia Action Training courses and qualifications, do not hesitate to get in touch.