"Today or any day that phone may ring and bring good news" – Ethel Waters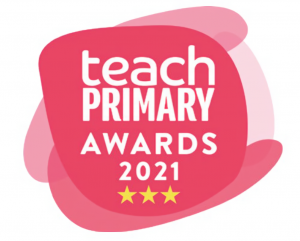 As a leading provider of accredited training, we believe it is fundamental to provide opportunities for teachers and practitioners at all levels to continue their professional development. Helping them to maintain their skills and be prepared to meet the individual needs of children who have special education needs or disabilities (SEND).
We have successfully delivered more than 15,000 courses to education professionals since 2010. Specialising in the areas of dyslexia and specific learning difficulties (SpLDs). Last year, we released a new short CPD course to allow teaching assistants, learning support assistants and SENCOs to be better equipped to support learners with Social, Emotional and Mental Health (SEMH) needs in a classroom setting.
Today, it is with great honour that we are able to announce our Level 5 SEMH CPD online course The Emotionally Connected Classroom has been awarded 3-star winner in the CPD category of the Teach Primary Awards 2021!
Here is what one of the judges said:
"A specialist Level 5 CPD programme, this online training is in-depth and rigorously designed to develop practitioners' SEMH skills in a range of settings. Participants can flexibly access course content and collaborative discussion forums around their in-school commitments." – Teacher Development Trust
---
Overview
This short course provides an overview of the importance of building relationships and meaningful connections as an aspect of SEMH. It explores the impact of emotions on the thinking brain and its implications for learning. Participants will be able to look at key elements of current research and practice in mentalisation theory as well as emotional coaching. On completion of the course the participant will be able to:
Understand the impact of stress and trauma on the brain

Discuss pupils' emotions and the impact this can have on their behaviour

Identify ideas for developing relational based practice in your provision

Apply strategies to build pupils resources and resilience to manage their emotions
Who is the course suitable for?
The course is 'one of a kind' and is mapped against the Ofqual Level 5 descriptors. It allows educators who have already completed Level 3 courses the opportunity to achieve a Level 5 qualification. It is suitable for teaching support roles and teachers, SENCOs alongside other SEND professionals working in primary or secondary education, either currently or previously within the last two years.
Unique benefits of studying with Dyslexia Action
Dyslexia Action is an established online specialist education training provider. When studying with us, we offer participants the flexibility to organise their study time around professional and personal commitments. Other benefits include:
Access to a custom-built VLE platform

Campus Online

to complete the course

Expert tutor support and access to forums online to provide guidance and allow participants to share best practices with peers

Achievement of a course worth 3 credits at Level 5 (30 hours of total study over 7 weeks) that are quality-assured by

The CPD Standards Office

.
---
How to apply for The Emotionally Connected Classroom Level 5 SEMH CPD Course
This online Level 5 course runs four times a year in November, January, March and July.
The price of the course is £295 + VAT (£354 with VAT included) If this is of interest to you or a colleague, there is still time to register by completing an online booking form here. Apply the discount code on the registration form. The price will then show as £318.60 including VAT. The discount code cannot be given in retrospect.
Alternatively, please feel free to get in touch with the Dyslexia Action enquiries team or call on +44(0) 1784 222304 if you have any questions.