"The more that you read, the more things you will know. The more that you learn, the more places you'll go."- Dr. Seuss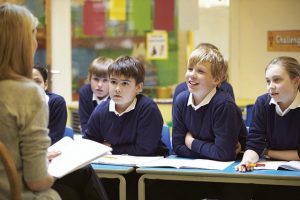 At Dyslexia Action we believe it is important to provide education professionals with opportunities to continue their professional development to help support learners with dyslexia and specific learning difficulties (SpLDs). As we are entering Dyslexia Awareness Week, it is crucial that we continue to raise awareness to better understand dyslexia. Indeed, research carried out by Cambridge University has shown that "10% of children have dyslexic type learning differences which means that in a class of 30, there's a possibility you have at least 3 children with dyslexia.'' According to the charity Progress Lifeline, some of the signs of dyslexia include reading and writing very slowly, confusing the order of letters in words or having poor or inconsistent spelling. As part of Dyslexia Awareness Week, we have compiled some information for professionals who have an interest in Dyslexia and SpLD training or becoming part of a professional body:
An Overview of an SpLD Professional Body: The Dyslexia Guild

What does it mean for CPD to be accredited?

How can Dyslexia Action Training and Professional Development courses help education professionals to meet membership standards?
What can I do to improve my knowledge and support those around me?
Join an SpLD Professional Body: What are they & who should join?
There are many SpLD membership organisations including The Dyslexia Guild, the British Dyslexia Association, PATOSS and ADSHe. All have the same goal but can offer different benefits.
The Dyslexia Guild: Overview of an SpLD Professional Body
What is The Dyslexia Guild? Established in 1994, The Dyslexia Guild is a network of SpLD professionals who are keen to maintain contact and further their specialist teaching, assessment and support for those with dyslexia and other literacy difficulties. The Dyslexia Guild aims to promote discussion, information and research as well as keeping members informed of developments in the field through publication and distribution.
Who are members of the Dyslexia Guild? Professional members include primary and secondary teachers, SENCOs and teaching assistants as well as Further and Higher Education support tutors and advisory specialists. Our network is also highly relevant to dyslexia and specific learning disability assessors, librarians and other specialists through Affiliate membership.
Why should I join the Dyslexia Guild and how will I benefit? The Dyslexia Guild provides a wealth of benefits to its members including online forums, a vibrant annual conference and a range of publications available through our unique online library, membership journal, and e-newsletter. Members benefit from post-nominals as well as the unique heritage of this specialist professional organisation.
Why not gain CPD Accredited Training?
The importance of Accredited CPD training. As explained by The CPD Certification Service, CPD stands for Continuing Professional Development and is the term used to describe the learning activities professionals engage in to develop and enhance their abilities. Accredited CPD training means the learning activity has reached the required Continuing Professional Development standards and benchmarks of an accredited body. The learning value has been scrutinised to ensure integrity and quality. By undertaking CPD accredited training, educators are given the opportunity to ensure their qualifications, and therefore their skills and knowledge, are maintained and up to date.
Dyslexia Action's Level 4 & 5 Continuing Professional Development (CPD) Programme. Dyslexia Action Training and Professional Development has been delivering programmes in dyslexia and other specific learning difficulties (SpLDs) for over 40 years and has an established professional partnership with The Dyslexia Guild. Through a range of Level 4 and 5 CPD short courses, education support professionals can hone their skills and knowledge in order to be better prepared to face the challenges of supporting students with dyslexia and SpLDs in today's education system. All courses are practice-led, delivered online and are fully supported by a tutor.
CPD Standards Office Accreditation. Dyslexia Action has been successfully assessed as an online CPD provider by The CPD Standards Office and has received formal independent CPD accreditation for its online units. All our units will be issued with a Dyslexia Action Certificate of Completion. This certificate can subsequently be used within a formal CPD record for a professional body or employer. A list of all CPD Units and Awards can be found here.
Summary
We hope that this article has provided you with some useful insights into CPD and SpLD Professional Bodies. If you have any thoughts on the topics covered, why not share them with us below?
If you are considering furthering your professional development via one of our accredited CPD units please feel free to get in touch with us via email or call us on +44 (0) 1784 222304. Alternatively, if you would like to learn more about The Dyslexia Guild, you can give them a call on +44 (0) 1784 222342.