This year we celebrated 50 years of Dyslexia Action! Dyslexia Action has always been driven by the people who strived for change in both the medical and educational arenas. As we are nearing the end of 2022, let's look at some of our biggest accomplishments this year.
Continuing Professional Development (CPD) Programme
During 2022 we continued to offer our comprehensive CPD Programme with discounted offers in July and a Black Friday offer in November.
Our CPD Programme includes short online units, awards and certificates at level 4 and 5, a recently developed social, emotional and mental health unit (Level 5) and SASC accredited courses.
April 2022 – Newly Validated Level 7 Postgraduate Programme launch
Our highly skilled education support team worked extensively to re-validate our Level 7 postgraduate programme and we launched The Master of Education in Professional Practice in Dyslexia and Literacy and its related programmes. This programme at Master's Level 7, provides training for qualified teachers to become practitioners, specialist teachers and/or teacher/practitioner assessors. The programme is modular and is undertaken part-time, through tutor-supported online learning and forums.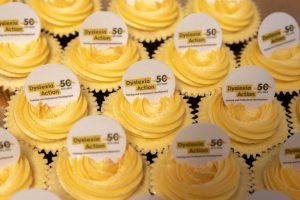 July 2022 – The Dyslexia Guild Annual Summer Conference
The Dyslexia Guild Annual Summer Conference at the University of Bath. After three years, it was great to finally meet face-to-face again and network. The conference provided a great opportunity to meet with dyslexia/SpLD specialists and discuss topical issues relating to literacy, maths, dyslexia and so much more. Keep an eye out for The Dyslexia Guild Annual Summer Conference 2023 plans!
September 2022 – Level 5 Diploma in Specialist Teaching for Literacy-Related Difficulties
Our Level 5 Diploma was restructured and renamed, Level 5 Diploma in Specialist Teaching for Literacy-Related Difficulties (DIST), and we had our first cohort in September 2022 this year. This course is a unique, online SpLD training qualification that is undertaken part-time. It is a comprehensive programme that trains teachers, teaching assistants and support tutors to become qualified specialist SpLD teachers or practitioners.
October 2022 – Tes SEND Show
We exhibited at the Tes SEND Show in October, this is the UK's leading SEND show, and an annual must-see! Dr. Siobhan Mellor and Sarah Norris, both integral members of the team at Real Group, parent company to Dyslexia Action, spoke at the SEND Solution Theatre about Inclusive Frameworks: Supporting Pupil Mental Health and Achievement. We will be back at the Tes Show on 13 & 14 October 2023 – hopefully we will see you there!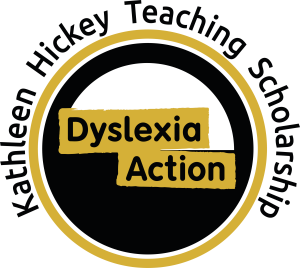 November 2022 – Kathleen Hickey Teaching Scholarship
To mark the 50th anniversary of Dyslexia Action, we announced the launch of the Kathleen Hickey Teaching Scholarship, as we are passionate about providing training for teachers, teaching assistants and tutors. We were absolutely delighted to receive numerous applications for this exciting opportunity. Thank you to everyone that applied, after a long decision-making process, the scholarship was awarded to Melissa Whitley!
November 2022 – The Independent Schools SEND Conference
In November, Dyslexia Action Training and Real Training exhibited at the Independent Schools SEND Conference in association with the Independent Schools Council. The ISC represents over 1,370 UK independent schools, which educate over 537,000 pupils. It was also a great opportunity to catch-up with our colleagues at Sporting and Educational Futures, who are an Ofsted Outstanding Provider offering a variety of apprenticeships.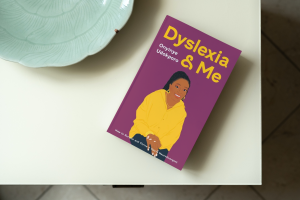 December 2022 – Dyslexia & Me – Onyinye Udokporo
We were lucky to receive a copy of Dyslexia & Me by Onyinye Udokporo from JKP Books to offer as a giveaway to one of our lucky followers! Dyslexia & Me combines Onyinye's personal story with political and cultural insights, practical tips and advice. We were pleased to be able to offer the book to winner Becky Bland – hope you enjoy your new book Becky! If you'd like to get your own copy, you can find it here.
We cannot wait to see what 2023 has to bring! From all of us here at Real Training we wish you a Merry Christmas and a Happy New Year!