It's International Book Giving Day Today!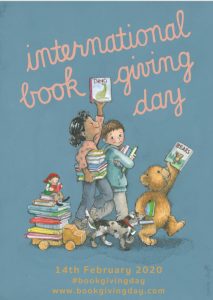 Celebrated every year on 14 February in over 44 countries, International Book Giving Day is a 100% volunteer initiative aimed at increasing children's access to and enthusiasm for books. There are many ways to share the love of reading across the globe during #bookgivingday and for this particular occasion, Dyslexia Action Training are offering an online Continuing Professional Development (CPD) short course – Developing Reading Skills (DACPD84) beneficial in helping to support learners' reading skills.
How can we help you develop your students' reading skills?
For 40 years, Dyslexia Action Training has been supporting teaching assistants, SENCOs, instructors, tutors, lecturers and learning support staff by implementing programmes promoting reading skills in the UK and overseas.
By enrolling on our online Developing Reading Skills (DACPD84) unit, candidates will be able to:
1. Compare recent models of reading skills and to understand their relevance to readers with dyslexia who are learning English or other alphabetic languages
2. Examine the phonological, morphological and orthographic processes that underlie reading competence and explains why explicit, structured tuition can help build language awareness in learners with dyslexia
3. Consider the difficulties that readers with dyslexia can face when accessing print.
Developing Reading Skills (DACPD84)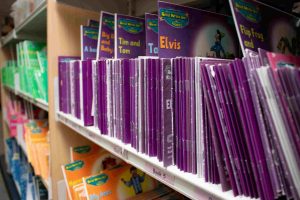 How is this short course delivered?
The Developing Reading Skills (DACPD84) short course is delivered online and is part of the Dyslexia Action Training's Level 4 and 5 Continuing Professional Development (CPD) Programme.
The CPD Programme is quality-assured by The CPD Standards Office. These short courses are delivered online, supported by a tutor, and are 30 hours of study completed over a 7-week period. Upon completion, you will receive a Dyslexia Action Unit Certificate.
Is this unit part of a wider qualification?
If you wish to progress your studies with us in the future, the Developing Reading Skills (DACPD84) unit can be used as a part in one of the following pathways:
International CPD Programme
Literacy CPD Programme
How can I book or find out more?
If you would like to know more about our CPD units or our Level 4 / 5 or 7 International Programmes in general, please visit our website for more details. Courses run six times a year and we have dates in March, May, and July available to book now.
Have you heard of The Dyslexia Guild?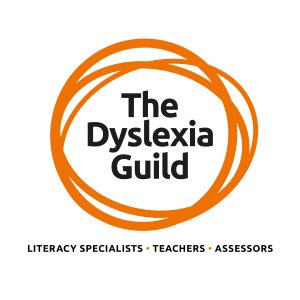 Established in 1994, The Dyslexia Guild is open to all those with a professional or general interest in dyslexia and specific learning difficulties (SpLD) both in the UK and overseas.
Professional members hold designatory letters and include primary and secondary teachers, SENCOs and teaching assistants as well as Further and Higher Education support tutors and advisory specialists. Our network is also highly relevant to dyslexia and specific learning disability assessors, librarians and other specialists through Affiliate membership.
Why should I join The Dyslexia Guild and how will I benefit?
The Dyslexia Guild provides a wealth of benefits to its members including discounted professional development courses, online forums, a vibrant annual conference and a range of publications available through our unique online library, membership journal, and e-newsletter.