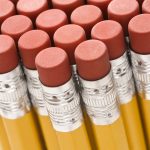 Level 4 – unit courses are mapped against the Ofqual Level Descriptors[1] as follows:
Level 4
Knowledge descriptor (the holder…)
Has practical, theoretical, or technological knowledge and understanding of a subject or field of work to address problems that are well defined but complex and non-routine.
Can analyse, interpret, and evaluate relevant information and ideas.
Is aware of the nature of the approximate scope of the area of study or work.
Has an informed awareness of different perspectives or approaches within the area of study or work.
Skills Descriptor (the holder can…)
Identify, adapt, and use appropriate cognitive and practical skills to inform actions and address problems that are complex and non-routine while normally fairly well-defined.
Review the effectiveness and appropriateness of methods, actions, and results.
For comparison, typical Level 4 qualifications include Higher National Certificates and Certificates of Higher Education. Level 4 broadly equates to year one of an undergraduate programme.
For further details on qualification levels see:
Qualifications can cross boundaries
What qualification levels mean
[1] Ofqual 15/5774 (2015) Qualification and Component Levels: Requirements and Guidance for All Awarding Organisations and All Qualifications