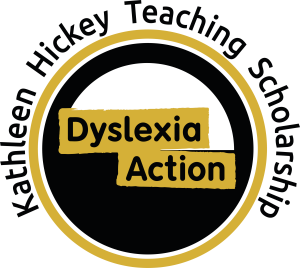 To mark the 50th anniversary of Dyslexia Action, we are delighted to announce the launch of the Kathleen Hickey Teaching Scholarship. We are passionate about providing training for teachers, teaching assistants and tutors. We would like to reach out to individuals who have financial limitations, but who also feel that with this specialist training, they might become exceptional educational providers in their own settings.
Kathleen Hickey was Dyslexia Action's first Director of Studies in 1972, and her multisensory language programme has provided an essential building block for what is now the esteemed Dyslexia Action Literacy Programme (DALP), a key component of our Level 5 Diploma in Specialist Teaching for Literacy-Related Difficulties (DIST).
We are looking for applicants who…
• Demonstrate a passion for those with Specific Learning Difficulties (SpLD) dyslexia and literacy
• Are able to explain how the scholarship funding will impact yourself and others
• Meet the course entry requirements
The deadline for applications was 15 November 2022. Applications are now closed.