---
Many schools have been thinking about how they manage transitions sensitively and kindly for their pupils and staff and the importance of providing teachers and senior leaders opportunities to continue their professional development (CPD) to help support pupils with social, emotional, and mental health needs.
With the ongoing worldwide pandemic, we know that there has been an increased focus on mental health and wellbeing in schools and we recognise the need for teaching professionals to be able to effectively support those children who are struggling in this area.
The Emotionally Connected Classroom Level 5 online course will help to strengthen the expertise and confidence of SENCo's, teachers, teaching assistants, and support tutors in order to ensure the progress and support pupils in a classroom environment.
Understanding how relationships and connections can have an impact on pupils with Social, Emotional, and Mental Health (SEMH)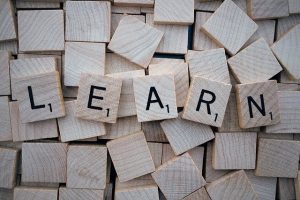 The Emotionally Connected Classroom course may be useful if SEMH is an area of interest for you or if you are looking to complement your knowledge in SEND. Additionally, this level 5 course is suitable for your colleagues if those are working in teaching support roles, as well as teachers, SENCOs, and other SEND professionals.
This Level 5 online course introduces how relationships and connections can be developed in a classroom environment to help support pupils with SEMH needs. By studying this short 7-week CPD course, you will be able to understand how emotions can be influenced by the thinking brain and the consequences learning can have in the classroom.
---
How is The Emotionally Connected Classroom delivered?
This new SEMH CPD course will be delivered on Campus Online to offer delegates the flexibility to organise their time around professional and personal commitments. Like you have experienced when studying with Real Training, you will be supported every step of the way by an experienced tutor and have opportunities to read and contribute to the discussion forum on the course site. A wide range of e-learning resources will be available to help you complete the course tasks. These include presentations, articles, exercises, videos, and follow-up activities and tasks for participants to carry out.
Accreditation
Our Level 5 SEMH CPD Unit Programme is approved by The CPD Standards Office.
Progression
The Emotionally Connected Classroom is part of Dyslexia Action's Level 5 SEMH CPD Programme. Eight further units focused on SEMH are currently under development.
What delegates have said about The Emotionally Connected Classroom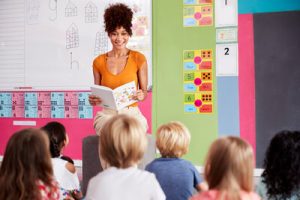 "I found a lot of the course material extremely interesting. I especially like the video context, and the presentation. Dyslexia Action have excelled!"- Ross Thomas

"I have absolutely loved this course – it was exactly what I felt was missing from my 'toolkit' and now I can make sure that the impact is shared more widely in my new setting for the benefit of the children we serve. Thank you." – Steph O'Neill

"The course was perfect, the timing, the material, tasks were very well planned." – Sarah Hejazi

[The course] allowed me to understand the brain and behaviour in a way which will ensure I'm more empathetic and more purposeful in my use of language and strategies.- Celia North
How to apply for The Emotionally Connected Classroom
This online Level 5 course runs six times a year in September, November, January, March, May, and July.
If this is of interest to you or a colleague, there is still time to register by completing an online booking form. Alternatively, please feel free to get in touch with Dyslexia Action enquiries team or call on +44(0) 1784 222304 if you have any questions.
---