What our delegates say about this course
"I found a lot of the course material extremely interesting. I especially like the video context, and the presentation. Dyslexia Action have excelled!" – Ross Thomas
"The course was perfect, the timing, the material, tasks were very well planned." – Sarah Hejazi
[The course] allowed me to understand the brain and behaviour in a way which will ensure I'm more empathetic and more purposeful in my use of language and strategies.- Celia North
Why take this short course?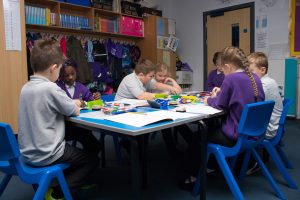 The Emotionally Connected Classroom (RT00001) – This short Level 5 CPD Unit aims to provide an understanding of the impact of emotions on the thinking brain and its implications for learning. It aims to give an introduction to key elements of current research and practice in mentalisation theory (understanding the mental state of oneself and others) and emotional coaching. The importance of connectedness and relationships.
Learning Outcomes
On completion of The Emotionally Connected Classroom the participant will be able to:
Understand the impact of stress and trauma on the brain
Discuss pupils' emotions and the impact this can have on their behaviour
Identify ideas for developing relational based practice in your provision
Apply strategies to build pupils resources and resilience to manage their emotions
Is this course accredited?
The Emotionally Connected Classroom Level 5 CPD Unit is approved by The CPD Standards Office.
Our Level 5 SEMH programme is approved by The CPD Standards Office and you receive a certificate from Dyslexia Action upon completion.
How is the course delivered?
The course is delivered online which offers you the flexibility to organise your time to fit around your professional and personal commitments. It also saves you the time and expense of travel and classroom attendance
Dyslexia Action uses the Virtual Learning Environment (VLE) Campus Online as the method of delivery for SEMH units.
Total study time is 3-5 hrs a week (20-30 hours total study over a 7 week period)
Tutor support is offered throughout the duration of the course
This qualification equates to Level 5 on the National Qualifications Framework (NQF) and the Qualifications and Credit Framework (QCF)
Applicants should:
Participants should normally be employed as a:
Please note: We reserve the right to request information in support of all applications from a headteacher or other suitably qualified line manager or referee.
Pay online by debit/credit card at the time of registration £295+VAT.
Pay later/Invoice upfront option £320+VAT (this price includes an additional fee of £25+VAT for those choosing not to pay online at time of registration.All monies must be received before the start of the course, the pay later option is only available up to 2 weeks before the start of the course)
The SEMH CPD Programme runs four times a year with start dates in, January, March, July and November.
Please click on the date below to make a booking.
Please note: that we reserve the right to change/cancel course dates and/or schedules subject to booking numbers.
16 November 2022
Book by 2 November (if pay later/invoice required upfront) or book by 9 November if paying by credit/debit card at time of registration
Please note: as it takes time to process your application and payment, we strongly recommend registering as soon as possible, so that you don't miss the next intake.
If you want to apply for any of the above courses, please go to our Make a booking page.